Recent Features Stories
Exchange student makes himself at home in Maine
March 8, 2019
Moving to a new country for a year was no problem for Bishoy Basilious, a Biddeford High School exchange student. Studying in America has not...
BHS senior adapts to life in the United States
February 5, 2019
Six years ago, senior Huda Ajeel and her family immigrated from Iraq to the United States of America in 2012. Upon moving to the United States,...
New science teacher is passionate about teaching and the environment in Biddeford
February 1, 2019
In the path of life, most people transition from high school to college as they move forward. This is not the case for Dr. Joshua Williams,...
BHS senior sees broadening opportunities for her future in America that others might take for granted
January 30, 2019
Imagine leaving everything you've ever known- going to a foreign place, where there is much uncertainty, and being overwhelmed by many challenges,...
Senior wrestler struggles to get back to the sport he loves due to injury
January 28, 2019
The universal truth that hard work leads to success is something that holds true for senior wrestler Peyton Bissonnette. In Bissonnette's...
June 13, 2017
June 13, 2017
June 13, 2017

Loading ...
Video of the Week
BHS students try out the intoxication simulation at the UNE health fair.
Lauren McCallum, Staff Writer
May 31, 2018 • No Comments
Infinity War tore out my soul and ate it for breakfast, lunch, and dinner.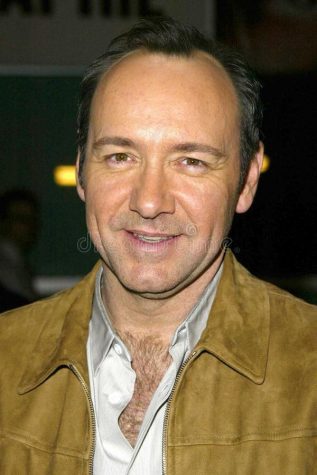 Asha Tompkins, Editor
December 15, 2017 • No Comments
The very thought of revealing a private part of your life that you had never decided to share until the moment you were alleged with sexual harassment is farcical, ludicrous and everything beneath the kitchen sink.
Asha Tompkins, Editor
October 5, 2017 • No Comments
Dear air vents, I feel like I'm on a blind date with myself. It's just me here in the computer lab of Pendergrass Palace. I'm taking the term "I wouldn't...
Mitchell Farley, Staff Writer
May 24, 2017 • No Comments
Sitting in the rear of the parking lot, the groan of the generator powering the large Army simulator can be subtly heard from the main entrance to the school. Arriving...
Recent Arts and Entertainment Stories
Staff Profile
Maria Gagnon
Staff Writer
Writing is kind of like my safe place. Cheesy I know but it really has helped me. When things get tough for me, I just to sit down with my thoughts and write. I don't even know where I'm going with...