BHS softball takes on Florida
Softball travels to Florida to compete against other teams for spring training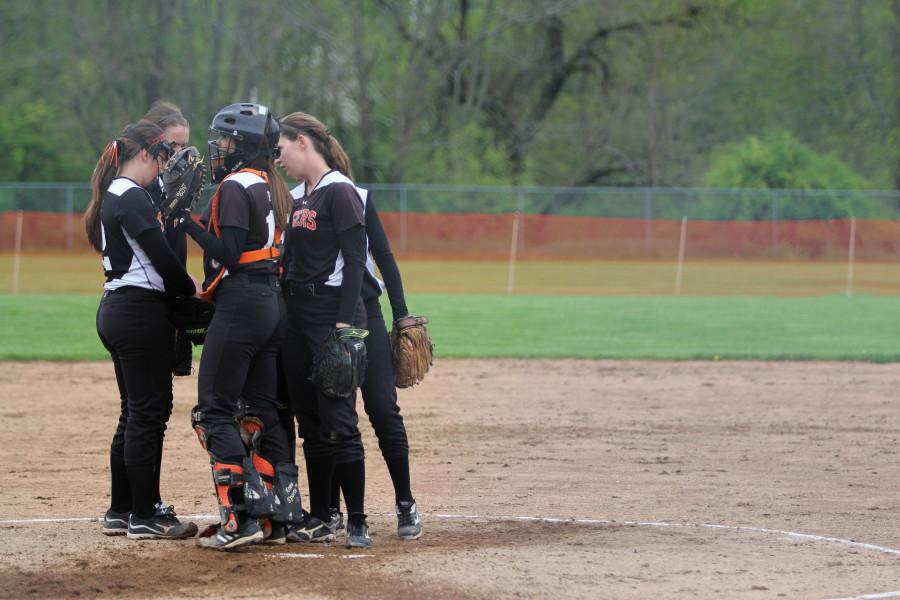 Biddeford High School girl's softball players make a run for Florida in order to prepare for the upcoming season.
Since summer of 2014, players from Biddeford High School's girl's softball team have been fundraising in order to attend a trip to Orlando, Florida this April 15th. The girls will be staying on the ESPN Wide World of Sports Complex which hosts many different types of sports games. In Florida they will compete against other teams they play during regular season. Coach Ray Magnant found out about the trip from other coaches in the area.
"I heard about it from other coaches that went and had a blast," said Magnant. "I went with my Varsity Softball team in 2013 when I was coaching at Massabesic and it was a great experience playing against other states."
While other teams such as Scarborough, Noble, and Thornton Academy will be alongside Biddeford on the trip, this is both an advantage and disadvantage. Junior Charlotte White has mixed feelings about facing their competitors during their time in Florida.
"Our top 3 competitors [Scarborough, Noble, and TA] are the ones we are playing," said White. "Which could be kind of good and kind of bad because we want to have fun, but at the same time we have to take it seriously."
Freshman Brook Davis agrees and feels uncertain about playing other Maine teams.
"It kind of stinks, because you want to play other teams, but it's good to see who we're going to play," said Davis. "It's also kind of bad because you don't want to show your players."
Because of the snow on the fields, teams who aren't going to Florida won't have the opportunity to play as much, giving Biddeford the upper hand.
"With the amount of snow we have gotten and going to Florida and playing a lot of games, this will give us advantage over a lot of other teams that can't get outside right now due to muddy fields," Magnant said.
During their time in the sunny state the team plans to visit different parks together. White is excited about visiting all of the popular parks such as Magic Kingdom, Epcot, Universal, and Disney but is also looking forward to enjoying the warm weather, [and the view].
"I think it will be fun playing with my team, especially in the warm weather," White said.
Magnant is not only looking forward to some fun in the sun, but team bonding as well.
"I'm expecting to get a lot of softball games and reps in before our first game, April 24th," said Magnant.  "Also to get great team chemistry and bring this team closer together."
Junior Erin Martin also looks forward to the warm weather and the opportunity to play on a field as opposed to in a gym.
"I'm excited to go to the parks but I'm also excited to play softball because I haven't played in 6 months because of my ACL tear," Martin said.
The agenda while in Orlando is jam-packed, with 1-2 games a day, practices, and a few days off to visit Disneyworld. Sophomore Alex Chase is eager for the trip.
"It doesn't matter if we win or lose, it doesn't matter who we play, we just want to get our work in, we want to be successful and we want to bond together."