Biddeford schools view potential in a new start time
The Biddeford School district may change to a later starting time beginning in the 2016-2017 school year.
Hang on for a minute...we're trying to find some more stories you might like.
Beep, beep, beep, the sound of an alarm goes off at 6 o'clock and a fatigued AP student, that has been up late doing homework, hits the snooze button wishing it was a late start Wednesday.
The Biddeford school district may change the current start and the end of school times due to a recent study suggesting that our current start time isn't ideal. The study showed that student's performance in the classroom was not as productive as when class started later. Superintendent Jeremy Ray believes the change could make a positive impact on Biddeford student's education and the community.
"I would see that, probably, there would be no change in the schedule other than shifting back 45 minutes," said Ray.  "That's kind of our goal, there's still a lot of details and really getting to the concept of busing."
Recent studies have shown that teenagers require 8.5-9.5 hours of sleep which, is more sleep than what they are receiving with the current start time. For sophomore L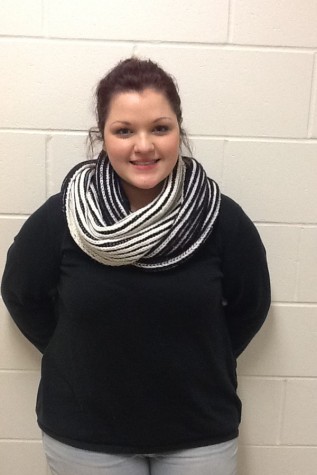 auren McCallum, she believes that the amount of sleep she gets reflects on her school work.
"A lot of the time I will just try and get things done when I'm tired, and I don't do my best," said McCallum. "When I'm actually awake I feel like I can do a lot better and I get better grades."
For those taking difficult classes, the struggle between homework and managing time can give some students less time for sleeping.
"
I'm not that hardcore and stay up all night cramming homework in, but I'll do enough until I feel like I will do well in class"
— Lauren McCallum
Unlike McCallum, freshman Cameron Twomey has pulled an 'all-nighter' before to cram extra homework in.  With the new time change, it would give students like Twomey a chance to come to school a little less tired and still prepared for class.
"I feel like I'm a wreck in the morning, and when I get to school I'm just super tired," Twomey said.
Changing the start time to a later time creates excitement among some students at BHS.
"I think it's a great idea," said Twomey. "It gives you more time to sleep in and kids wouldn't be as absent."
Schools in some southern states start school around nine o'clock in the morning and still end around 2 o'clock in the afternoon, but due to the loss in hours those schools are required to start school in August.
"That may be a difficult piece," said Ray. "Our contracts with employees are for a certain number of days, and in order to do something like that we would have to negotiate more days with teachers, custodians, bus drivers, principals-all of those units."
Another possibility that some parents and people in the community brought up could be just switching the elementary current time with the middle and high school current times, but the complications with busing and younger kids may make the idea more unlikely.
"Certainly that could be a possibility," said Ray. "I think our concern is that in doing so, it would put some of our elementary school kids on the bus at 6:30 a.m. Having young kids out at a bus stop at 6:30 a.m. is something that I would rather avoid."
One concern for Athletic Director Dennis Walton is how school ending later will affect games and practices for fall and spring sports.
"One of the most impacted sports is field hockey," said Walton. "It's sort of the perfect storm, in regards to the fact, that they don't have lights and they play back to back."
With field hockey being one of the main concerns for fall sports, alternatives may be needed to keep games and practices running smoothly.
"Generally speaking alternatives would be game time adjustments. For practices it would be probably having shortened practices," said Walton "Let's just say there was a hardship for field hockey-could we find an alternative field, where JV could practice at the same time?"
Along with after school activities, other concerns involving after school care go along with the new change.
"By having the information early and letting people know what they need as a school department, there's no need that we can't plan for that," Ray said.
Teachers and administrators bring attention to the requirements for graduation and or college a lot over the course of the year. In a lot of cases, students are missing out on getting involved with the things that interest them during their time in high school.
"I think we sometimes scare students a little bit that this is the only path into college, and then their interests don't get peeked," Ray said.
With the opportunity for clubs to meet before school instead of after school, it gives students an opportunity to hit their interests.
"There could be some opportunities for students to break away from the average course of study that they take because they feel that they want to go to college and try something new." Ray said.
According to Ray,  change scares many people in the community due to the fact that a lot of people enjoy traditions, and worry too much about long term change.
"Most of the time in school districts, we make decisions and say this is the decision that's going to last for the next 10 years," said Ray.  "Then that scares us for making decisions because we think it's this forever decision."
There is no written rule that states that after two years of the new time, the school board can't change the times again for the benefit of the students.
"We have to have the ability to try and step forward and make things better for students." said Ray.  "I think this is an option for us to make a systematic change, that puts students in the driver's seat in the classroom, and academics first."