He's the hall monitor the hallways deserve
From math teacher to Student Services and Truancy coordinator, Mr. Fletcher has done it all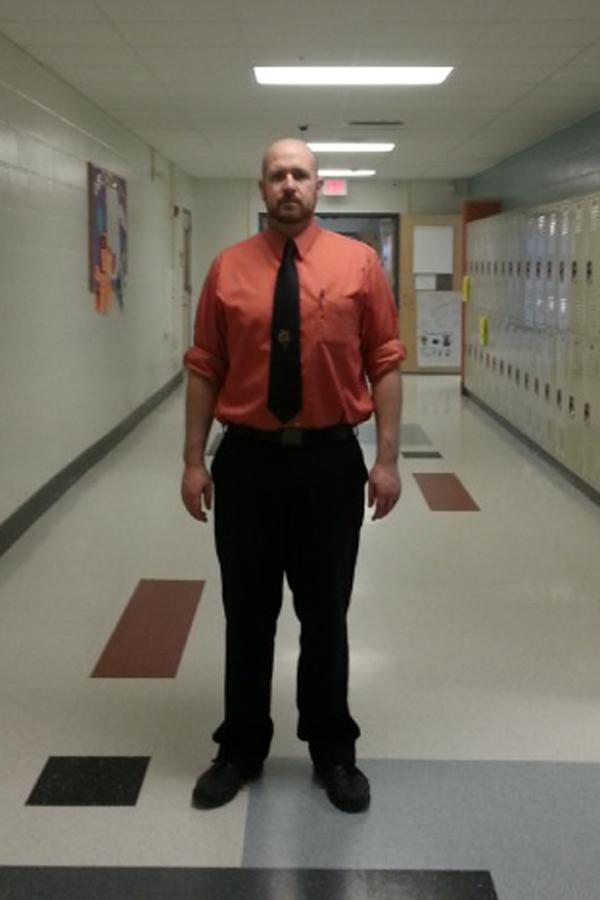 Amongst the many changes made in the 2013-2014 school year a new position has been added to help students with their attendance record.
Elias Fletcher spent eight years in the BHS math department and has now taken over as the student services and truancy coordinator, making sure kids are coming to school.
"The state law allows 10 unexcused days a year," said Fletcher. "The minute you hit ten unexcused days, I start sending letters home and setting up meetings to try to solve that problem."
Most of the time Fletcher is ahead of the game and even calls home before 10 absences to make sure students don't get to that point and save money on stamps. Whether it be because of this new position or a new influx of students, attendance has improved.
"We have 40 fewer kids with 10 or more absences this year than we did just last year," Fletcher said."
With his new job he is always on the go whether it be running meetings, talking to kids, or helping teachers brainstorm solutions.
"My days have gotten longer with the new position, but I don't take as much stuff home," said Fletcher. "It was nice this year to be able to sit down on Sundays and watch a Patriots game without having to grade papers."
Even though his new job may have it's perks it didn't change the difficulty of leaving his co-workers in the math department.
"There's a lot of great teachers down there, we're really a close department and everyone gets along. It was a great place to work," said Fletcher. "Nice thing is I'm still kind of part of the math department, when I walk down that wing it's like I never left."