Record Day Store Day 2022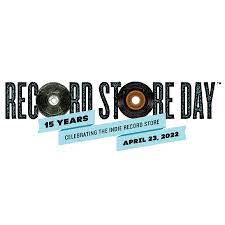 One Saturday every April Record Store Day is held, and I went this year for the first time. For those who don't know what Record Store Day is a day where independent record stores release limited versions of a record or cd only being sold in stores that day, and whatever they have leftover is sold online that Sunday. I'm not a big record person but I am a big Taylor Swift person and this year she was made an ambassador and had a limited version of her song "The Lakes" coming out. The record had two sides (side a and side b) which held the album version of the song on one side and the original demo on the other.
Because this was my first time going and because I made the decision at eleven at night that I was going I did a little research and realized that they opened earlier so I should probably leave earlier. Keep in mind I went for this one Taylor Swift record and only that.
So that morning I woke up at 6 am and got ready to be there at 8 when they opened, this is where I made my first mistake. I figured that no one would be there early not realizing how big it actually was, and made the decision that I could leave later than I was planning. So at 7 I left my house and went to Old Orchard Beach to get breakfast and ate it in my car before I headed to Scarborough. When I got there it was around 8:10 and the line was maybe 20-25 people out the door which as we know, I wasn't expecting. I did wait in line and finally got in just to find out that they were sold out, so around 9:00 I left the store and went back to my car trying to come up with a plan. I decided that I was going to go to another store and was choosing between going to Newbury Comics in the mall or the Bull Moose in South Portland. I ended up going to bull moose which was my second mistake, finding out days later that Newbury comics was a lot less busy.
The South Portland store had a short line of about 8-10 people and went by a lot faster than the first one. But unfortunately, they were also sold out, so I didn't get it. Now going online to try and find the record is being sold for hundreds of dollars. I was also alone so standing in these lines by myself felt like forever and made time go by much slower.
But focusing on the main reason I went through this horribly boring and very time consuming experience. "The Lakes" is arguably one of Taylor Swift's best songs, in my opinion, coming off her album Folklore as a bonus track. The song wasn't released with the album itself but a year later as a deluxe version of folklore. Taylor Swift also mentioned that this was one of her favorite songs to come from this album, which is something that we have in common. Though there have been many speculations on what the song is actually about, she hasn't confirmed or denied anything. Some think it is a poetic song about the pros and cons of being famous, while some see it as a love song about her current boyfriend and their private relationship. And again none of this has been confirmed or denied so it's really up to interpretation based on how you see it.