Paige Lessard, Staff Writer

November 23, 2015
"I regret being rude when I was younger. I realized something had to change, so I did. I wouldn't change what happened. I think becoming a better person was for the best."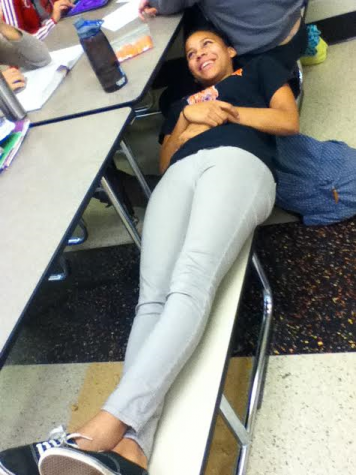 Gabby Hamm, Staff Writer

November 22, 2015
"I feel like I would be a cat more than a dog because most of them are very calm, and adorable. They're kind of lazy, but at the same time they're like, if you mess with me, I'll mess with you."
Megan Friel, Editor in Chief

November 20, 2015
"You could be the only thing that makes somebody smile that day. You never know what's going on in their life."