Changes to come to homecoming week 2014
BHS redefining what homecoming week really means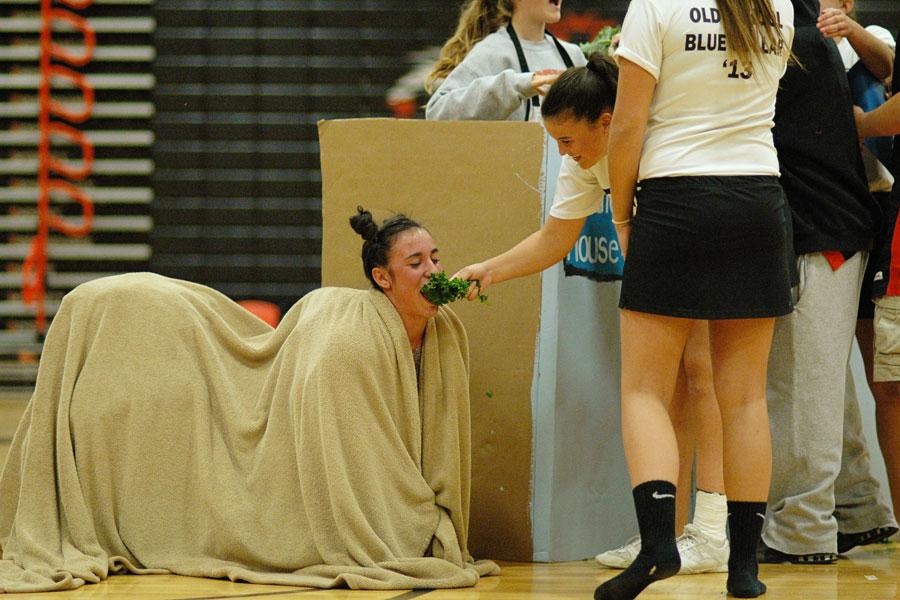 Every year students anticipate the competition of homecoming week, but this year traditions have ended and the competition aspect of the week has ended.
Whether it ends up with a positive outcome or negative, the student council committee has a lot to say about why the changes are taking place.
President of student council, senior Carissa Gelinas, believes that it is difficult to make changes when coming from a town based around tradition.
"It's going to be different for sure," said Gelinas. "It will take some getting use to but at the end of the day being united as a whole school will be better than any win or loss."
Junior and president-at-large Taylor Turgeon gives insight as to what events are going to take place during homecoming week. Tuesday is banners, Wednesday is class t-shirt day, Thursday is Tiger Pride day, and Friday is the rally and school song.
"There will be a Tiger Pride award presented at the rally that will be given to the class that exhibits the most Tiger Pride throughout the week," said Turgeon. "This will be determined by the teachers who will all fill out a survey."
The committee mostly made of the seniors this year went through every event and got input from the whole council what they thought the pros and cons were along with the class advisor's thoughts during the school year last year.
"Year after year there was too much unneeded negativity that we came across and rather than coming together it broke classes up and created such a negative environment," Gelinas said.
Mandy Cyr, student council advisor, explains that the focus of homecoming week without the competition aspect is to change gears towards bringing community back to Biddeford.
"Since Mr. Sirois has come to this school as a leader we've seen a whole culture shift of people involved in this school," said Cyr. "We've seen the school spirit rally, orange and black days on Fridays and it's been a major shift. We want student council to support events and activities that actually embody that."
Although change may be difficult to accept for the students at BHS it is all about acceptance and having a positive attitude, Cyr believes.
"I honestly think that anytime you have large-scale change people don't like it because it's not what they wanted or not fair," Cyr said. "If they are able to step back and go through the week they are going to have fun but they have to able to allow that in."
Turgeon is also aware of the possible complaints about the changes but knows just how to handle them.
"We're all prepared for the backlash and to redirect the animosity," said Turgeon. "We're doing our best to help people understand the reasoning behind the changes so they know exactly why things needed to be different this year."
Regardless of if these moderations give the outcome desired, the student council team will evaluate whether or not to continue with the changes that were made for this year.
"I think that with anything we do as a teacher and as an advisor you try something out and if it doesn't work well then you fix it and if it works well you're always looking for something better," explained Cyr. "So we will go back to the drawing board, we'll look at what happened and we'll make changes for next year."