Winning begins when nobody's watching
Travel sports have their place within high school athletics, yet playing for the orange and black is once in a life-time.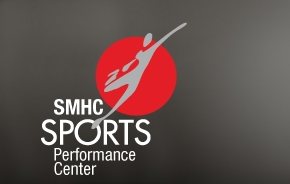 The American Athletic Union (AAU) and dozens of other leagues host youth competitors and have them square up against the nation's highest competition. Some high school athletes choose these travel athletics over traditional high school sports.       
As the balance between sports and school can be a struggle for some students, others embrace further practice for these sports and deal with the workload that comes along with it. Freshman field hockey player Hailey Allen always attempts to get schoolwork done before sports, yet time can sometimes be an issue.
"Grades are more important than extra activities," said Allen. "Sometimes work doesn't get done though because I'll get home from my practices way too late to do homework."
When conflicting games and practices come around between the school sport and a travel team event, junior lacrosse and soccer player Lucas Husser believes that it is always more important to attend the school's activity.
"Most of the time I'll pick school sport event over the travel," said Husser. "It's more important to represent your school rather than a travel organization."
Lacing up cleats for the first time with high-competition really opens the eyes for some high school athletes. Seeing all the talented and skilled players pushes Husser to do more for his sports, soccer and lacrosse, which he claims he probably wouldn't do otherwise.
"Most people that do travel are roughly ten times better than any competition you would see on a regular high school team," said Husser. "The competition is superior to normal school sports."
Husser, like many others athletes, works-out at local Southern Maine Health Care Sports Performance Center. While Allen practices, she prefers to add her own take to how she her works on her travel sports — on an open field.
"I'll always look for an open field," said Allen. "Usually I'd be out there for around two hours or so."
While travel sports build athletic skills, the social skills that comes along with playing travel sports is another piece of the puzzle. Some high school athletes don't get to meet the players behind the other team's uniforms, yet in travel sports you become teammates.
"You get to meet people who you'd otherwise never meet besides being on a field with them," said Husser. "Yet in travel, you're playing with them as teammates."
Throughout the season, each athlete attempts to perform at a high level. Teamwork is still a necessity within these teams, though. Players form bonds with one another and some even become really close friends.
"Sometimes you would just hate someone, for say, a person from Thornton Academy because you are rivals. On a travel team you'd become best friends with them," said Husser. "Normally you wouldn't give the rival school players a chance, and most of the time they are really cool."
Travel organizations can involve people not just from schools that Biddeford is close to, as Julia Murray's travel volleyball team includes girls near and far.
"There is nobody else on my team that is from Biddeford," said Murray. "Without being on my volleyball team, I would have never met some of my best friends. My close friends on the team go to Greeley and Kennebunk, and without playing [on my team] they would have just been faces to me."
Friendship within teams create a strong bond between the players, which most of the time benefits the play of the team.
"I love all the girls on my team," said Murray. "They are all so sweet and we do a lot of fun stuff together."
Athletes spread a common idea for those looking to play at a higher level, and is becoming more frequent — specializing in a single sport.
"In a way, I'd like to specialize in a sport to become the best of the best," said Husser. "Yet I really enjoy playing more than one sport, and it outweighs my want to specialize."
Specializing in a sport is a torn thought in Husser's mind, as he believes it is beneficial, but doesn't make you as well rounded.
"You become more prepared by playing multiple sports," said Husser. "You get the best of both worlds because different sports work different parts of your body."
Husser believes that playing travel for a certain sport opens the doors of playing at the next level.
"It definitely gets you more noticed in a particular sport," said Husser. "Say you are playing year-round and normally people only play during that season. You'd have more of a chance to be noticed by a scout."
"
I'd really like to play a sport in college or at the next level. It's the goal for a lot of people, and I always think about 'what's next' and the next step I have to take.
— Lucas Husser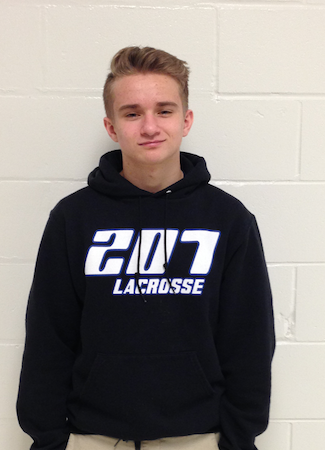 Sports in high school never last forever, and every time Husser steps off the field, lacrosse or soccer, for the school or a travel team, he considers what the future holds.
"I'd really like to play a sport in college or at the next level," said Husser. "It's the goal for a lot of people, and I always think about 'what's next' and the next step I have to take."
Playing a travel sport can be a great choice for some people, but there can be downsides to playing on a travel team. Biddeford Athletic Director Dennis Walton believes that high school teams are a big commitment.
"You have teammates counting on you and a lot is on the line in a very short season," said Walton. "Travel teams are primarily for skill development, and little is on the line [with these teams]. By choosing travel over school team sends the message that "me" is more important than a team."
Developing skills is important for any athlete, but travel sports also come with a cost.
"Depends on why you are paying. If it's because you love the game and want to play as much as you can travel teams might be worth the money, as long as it isn't at the cost of your school team," said Walton. "If your travel team experience is an attempt to obtain a college scholarship, you are probably spending money that would be better spent saving it for college instead."
As some athletes make their decision whether or not to play travel sports, Walton reminds students that high school sports are a once in a lifetime opportunity
"I emphasize that high school athletics offers a one-time experience," said Walton. "A season with classmates that have a goal of winning for a team, a school, and a community. As a Biddeford resident and graduate, I can recall so many amazing wins and championships that no travel team will ever be able to boast."
Travel teams have their place in the development of a high school athlete, but Walton believes that nothing can top playing for your school.
"Student athletes should keep in mind that every student has 12 opportunities (4 years, 3 seasons) to be part of something that they will never be able to experience again," said Walton. "Playing for the school, the black and orange, their community."