Spring Sports Preview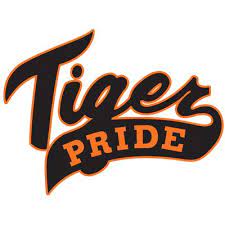 Girls lacrosse is looking pretty strong this season. Last year they ended the year with a regular season record of 8-4 and a loss to Massebesic in the first round of playoffs. This year they have a goal to host and win a home playoff game and be competitive with every team including some of the more dominant girls lacrosse teams. Coach Prince says they have a "wide variety of impact players" starting with their offense being led by their captains Valentina Laflamme, Cece Keller, and Melandi Martel. Their defense will be anchored by juniors Kayleigh Keely and Ella Burnell. Senior captain Melandi Martel states that their team has worked harder than ever and people should expect a group of tough individuals. A great team atmosphere and natural leaders should make for an exciting season.  
Boys Lacrosse appears to have a successful season ahead of them. Last year they were second round exits to number one seed Messalonskee in the playoffs. They finished with a record of 7-5. They have goals to advance further this year and have shown their dedication through hard work in the offseason. Senior Bryant Mawhinney says "we're eager to get out there and get after it" as they look forward to the start of the season. Coach Martel says they have junior and senior leadership that have "shown how hungry they are." Martel says the upperclassman will lead by example and provide mentorship for the underclassman. Overall, the team and coaches are very excited for the 22' season. This season's impact players: Callum Labonte, Patrick O'Driscoll, Brycen Wolfhart, Justin Demeule, Bryant Mawhinney, and Brayden Locke. 
Last year's  Outdoor Track team made up for lost time after COVID-19 had eliminated their 2020 season. They had a lot of success and an impressive number of athletes who qualified for the 2021 State Class A Track & Field meet. Coach Quint says the team went by a motto that was: KEEP BELIEVING. KEEP FIGHTING. KEEP MOVING FORWARD. He says the team "lived and breathed these words and carried them with them every time they stepped on the track." This year they continue to have strong talent. Senior Jayme Walton describes their team atmosphere as something really special. She also says they are very hard workers and like to push each other to their fullest potential. Chris Walton, another senior, recently committed to UMaine for indoor and outdoor track. He also believes there will be great success this season and especially says to "watch out for the 4×400 team." 
The following athletes are ones to watch during the 2022 season in Class A:
Jayme Walton in the 300m hurdles and long jump

Emily Nhun in the shot put and javelin

Grace Tardif in the 100m hurdles, high jump, and triple jump

Hannah Smith in the 100m hurdles, 300m hurdles, and the high jump

Eva Fleurent in the 1600m run and 3200m run

Chris Walton in the 800m run and 3200m run

Kaleb Janelle in the 200m dash and high jump

Conner Raychard in the 400m dash and long jump

Tyler Shumate in the 800m run

Boys 4 x 400m relay team consisting of Chris Walton, Kaleb Janelle, Conner Raychard, and Tyler Shumate
BASEBALL – The baseball team had a solid year last year, going 8-8 for a regular season record, and then lost in the playoffs to Falmouth.  Last year's team was a very senior-led team, as they lost seven coming into this season.  There will be a lot of opportunities for new faces on the varsity squad to shine this year.  The team this year looks to be competitive again with hopes to make the playoffs.  They will be led by returning seniors and varsity players from last season Kyle Dion, Kalvin Camire, and Josiah Aranovich, along with returning junior Caden Petit.  
SOFTBALL – Biddeford softball has been a powerhouse for years, and it looks like it will continue that way this season.  Last year, the team went 13-3 and got the 2nd seed for the playoffs.  They won many tough battles in the playoffs including a 5-2 win over #1 seed Marshwood in the regional final at St Joseph's college, before reaching the state final and losing to Skowhegan in another close game 7-4.  Luckily, we are getting five SMAA all stars returning to the squad this year, including seniors Hannah Gosselin and Chantelle Bouchard, as well as juniors Charlotte Donovan, Laura Perrault, and Baylor Wilkinson.  Apart from the returning stars from last year, they have a strong underclassmen group that will contribute in many ways.  Coach Mike Fecteau says that "the Tigers are looking forward to the season and making another run during the postseason.".   
GIRLS TENNIS – The Biddeford High Girls tennis team is excited to get back to playing a full schedule.  Last season, Coach Teri Schang said the team was placed in pods, or smaller groups of schools to play against because of COVID issues still being present.  Despite this, they still had a successful season and competed hard throughout, with excellent sportsmanship.  Look out for the Lady Tiger's number one and two singles players Avery Cadorette and Lydia Fay, two seniors who have been working hard in the off-season are expecting an exciting season.  
BOYS TENNIS – Boys tennis has had some small numbers recently, but things are looking up for this season.  Senior Andre Dallaire says they are excited to play a full schedule of games against the usual opponents from our conference.  He says "we have enough people for a full team" and, "Because of that, we can officially play games against other cities, and learn how to play against different people.".  Boys Tennis is looking forward to a refreshing and exciting upcoming season.