Retiring Tigers
Graduating with the class of 2022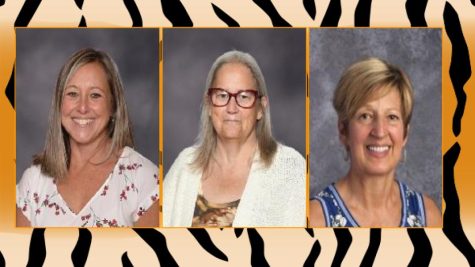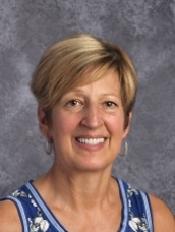 After 32 years, Mrs. Dineen retires from BHS to enjoy home life
Mrs. Dineen, math teacher here at BHS, has decided to go into retirement. But why? Mrs. Dineen shares the inside scoop on why she decided this year was the year. 
"I've been here for a long time," Dineen shares. "32 years. I don't know if it's my age or just the nature of it all, but… It's just been a long time coming and the job is weighing on me." She shares that not only is she retiring because of the stresses that come with teaching, but because she wants to spend more time with family. "I want to spend more time with my grand babies!" she adds. When asked why she decided now was time, the answer wasn't surprising. "I think that with covid and everything it was the breaking point," Dineen says. "Everything was just kind of hard. And I was the exact age I could be." She explains that not only was covid pushing her towards retirement, but also the promise of retirement benefits. "You can retire when you're 62 I believe. So it's the time I can do it and legally do it."
Mrs. Dineen is excited for time off, away from the hustle and bustle of high school halls, but she shares that one of her favorite things about teaching was the social aspect. "One of my favorite things was getting to know the kids," she states. "Getting to know the staff… the family feeling, you know?" Dineen would say she's a sociable person, even though she anticipates relaxing at home. "I've met so many people, getting to know everybody was my favorite thing about teaching, but it's time." Time for what, exactly? Mrs. Dineen shares her plans for retirement, saying, "I do teach yoga so I hope to probably get more into meditation. Get into more things that I like to do, like gardening and cooking. Just living the home life."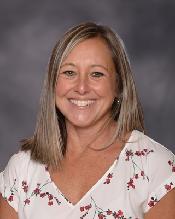 Mrs. Schang leaves teaching to become a health coach
Mrs. Schang, our health teacher and longtime tennis coach here at BHS, is leaving after 15+ years.
 She explains that she isn't retiring, but instead moving onto different things. She also wants to spend time in Florida with family. "I'm not actually retiring," Schang revises. "I'm just leaving the world of teaching! My husband and I want to be able to spend part of the winter in Florida." You may be wondering, why Florida? Why leave teaching all together? Mrs. Schang explains that she actually has family in Florida that she wants to spend time with. "I'm looking forward to being able to see my family more since I will be in Florida for 10 weeks!" And on leaving teaching, Schang has something else she wants to pursue: "I will be looking for a remote job," she says. "I'm hoping to become a Health Coach, which will give me flexibility with my schedule." Even though Mrs. Schang is leaving, she says that her favorite part of teaching were her students.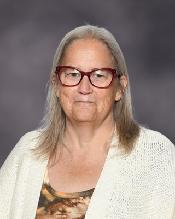 Mrs. Ryan retires from BHS to focus on family 
After 36 years, Mrs. Ryan, our science teacher here at BHS, is retiring. What is she looking forward to in retirement? Why now? Mrs. Ryan tells us the real reason she decided to retire this year. 
"I originally decided to retire to spend more time with my sister," she shares. "But sometimes life doesn't go as expected and we have to change our plans." Ryan shares that her sister passed away in March, but she was still looking forward to retirement, now for a different reason. "Since her passing in March I realized that I still was looking forward to retirement," she says. "But for now it was for myself and to do all the things I have put off doing." Ryan shares she hopes to read books and spend time with more family, "and to live each day to the fullest." Even though Mrs. Ryan is leaving, she still recalls having much fun teaching here at BHS. "My favorite thing about teaching has always been the students," she says. " I just love their energy and enjoy being around them. I love seeing them outside of school and catching up with what they have been doing since graduating." She explains how her students brought joy to her life, telling me that she's been "blessed to be part of their lives."