Athlete of the Week- Alex Millet
Boys Soccer Captain Alex Millet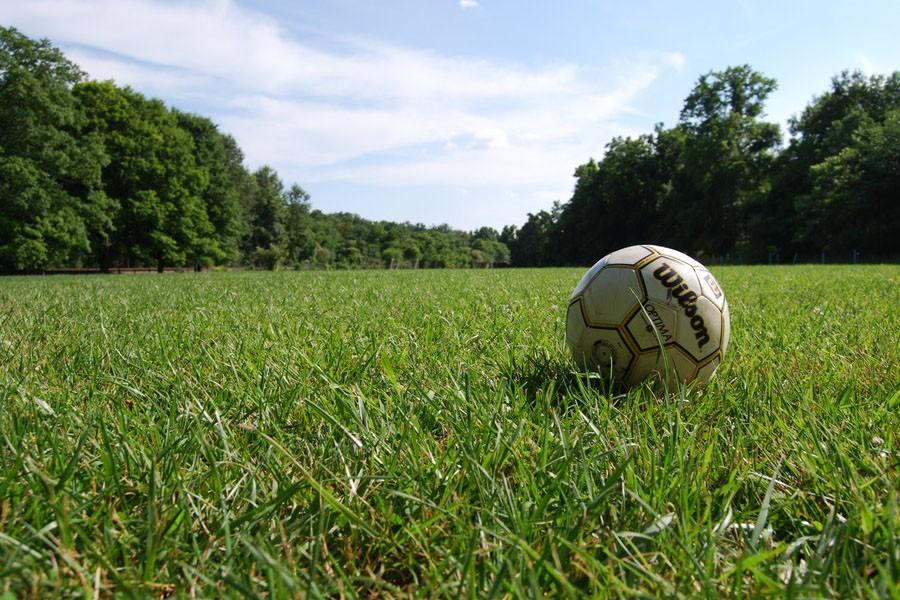 What made you decide to play soccer in high school?
"I played it in middle school and kept with it for its fast paced play and intensity."
What experiences do you have with soccer in general?
"I played through all of the years since I was 5 but, most memorably for me were my high school years where the game became more competitive and the intense crowds sitting over your shoulder."
What has made you so successful in soccer this season?
"Working hard and giving it my all no matter what the circumstance."
How has it felt to be playing soccer this season?
"It was an incredible experience that I would not like to be taken away from because it is so unbelievable playing for your last year."

What do you have to say to the people who say that our guys soccer team isn't good?
"I think that this statement is unpredictable of defining our team because one's doubt is only a mystery to another's success. I feel as though doubt doesn't matter because even though we were unable to pull off enough wins for playoffs, we showed competition to the competitors based on if someone saw our gameplay."

Do you believe your team's records effectively shows your team's achievements?
"I don't think that our record proves as much credit as we deserved because the score doesn't always reflect the whole entity of the game.  We could play good for 78 minutes and end up losing in the last 2 minutes, thus disproving our record."
Do you believe that soccer is a growing sport in our school?
"I definitely think it is a growing sport because Coach Larry has put in a lot of effort to build and talk it up for younger individuals as well as increase the turnout of high school boys soccer this year."

Do any of the underclassmen look up to you?
"I would say that Tyler Naigle and I formed a pretty strong bond over the season.  He started at left back while I was at left wing, both playing side by side beating each play together.  Although I may have never helped him with any soccer skills, something that would be considered a weak thing for me, I always was there for him as a friend, a teammate, and someone to look up to as a senior."
How has being a captain affected your season?
"It has given me the opportunity to become a leader on the field and in the teammates lives as well.  I felt like the experience was nothing anyone can recreate."
Do you have any pregame rituals? If so what are they?
"Our teams pregame ritual is to all get a huddle and sway back and forth yelling a chant ran by another captain Wolfie to pump us up before the game."

What are your goals for the future in competing in this sport?
"I have no intention to play soccer in any other level, it was just a getaway sport and cross training sport to get my mind off basketball."
How has this sport impacted your senior year so far?
"I feel like it has made me closer to my teammates and created a lot of strong connections throughout the team."
Who will you miss next year? What are you going to miss about playing high school soccer?
"I will miss the whole but, specifically Badir, George, Zack, and Tyler, just playing with them and enjoying the season was a blast."